Hello again and welcome to the newest installment of Marvel Mondays! So before we embark on another trip to the MCU, there is one major announcement I'd like to make. Starting today, instead of discussing one movie per post, I'll be discussing two movies per post (with two exceptions.) The reasoning behind this is, without thinking, I started this blog in mid February as a lead up to Avengers: Infinity War, a movie that releases in early May. If I was to do one movie per week, as I have been, the discussion on Infinity War wouldn't be taking place until mid June...over a month after the release. So, to alleviate the problem, I decided to combine films, and wanted to give you all, the readers, a glimpse of what the future schedule of "Marvel Mondays" is going to be like. Now, I know these aren't in release order, or really the correct viewing order, however; they're as close as I could get to the actual chronological order of events going on. So here ya go:
February 26th- Iron Man 2 and Thor
March 5th- Captain America: The First Avenger and The Avengers
March 12th- Iron Man 3 and Captain America: The Winter Soldier
March 19th- Thor: The Dark World and Ant Man
March 26th- Guardians of the Galaxy: Volumes 1 and 2
April 2nd- Avengers: Age of Ultron (exception 1; I'll explain why in the post)
April 9th- Dr. Strange and Thor: Ragnarok
April 16th- Captain America: Civil War (exception2; I'll also explain why in the post)
April 23rd- Spider Man: Homecoming and Black Panther
April 30th- Infinity War Preview, Predictions, and MCU Review
May 7th- Avengers: Infinity War
Now that that's taken care of, let's get into the actual movie. Thank you for understanding, reading, and loving Marvel enough to read my opinions on it!
Following the instant success of
Iron Man
, everyone knew there had to be a sequel...and there's also Robert Downey Jr's contract that originally consisted of 3 Iron Man films and 2 Avengers films (which he has re-negotiated multiple times). Released on May 7th 2010 (marking the beginning of big MCU films releasing in May),
Iron Man 2
is arguably the most moving film in the series. It follows Tony Stark after his stunning announcement to the world that he was indeed Iron Man, and shows the highs that brings and also the lows that follows. It would be Jon Favreau's last time directing a MCU movie, but thankfully not his last presence in the MCU. However,
Iron Man 2
is probably most noted for introducing new characters, and new actors to play old characters. The biggest casting change in the MCU came in the form of switching Terrence Howard for critically acclaimed actor Don Cheadle as James Rhoades/War Machine. Unlike Howard, Cheadle fit the role perfectly and was ultimately good enough to secure the role as War Machine even today!
Iron Man 2
brought in 3 more very prominent actors in Hollywood: Mickey Rourke would play Whiplash, the main villain; Sam Rockwell would play Justin Hammer, the guy who tells Whiplash what to do; and Scarlett Johansson would be Black Widow, an agent of S.H.I.E.L.D sent by Nick Fury to make sure Stark was behaving properly. While Hammer and Whiplash wouldn't survive the film, Black Widow would and go on to become a pretty important part of the Avengers. The film itself had a massive box office of over $600 million and also became the first film in the MCU to win an Academy Award (Best Visual Effects).
The pre production of
Iron Man 2
is actually pretty scary to think about. Like I said, immediately following the success of
Iron Man
, Marvel announced there would be a sequel set to release April 30th, 2010. However, they didn't even have a director...or a writer...and the only cast they had for sure was Downey Jr. and Gwyneth Paltrow. After months of negotiations, Favreau decided to come back and direct the sequel, with Justin Theroux writing the script. This is where things get interesting. Terrence Howard's original contract was for 3 films; however, there were rumblings that Favreau didn't like Howard's work and cut most of his scenes in the original
Iron Man
. After
Iron Man
released, Marvel approached Howard inquiring about re-negotiating to reduce his pay (he was the highest paid actor in the original
Iron Man
). When Howard declined, Kevin Feige, Marvel CEO, decided it was time for change and approached Don Cheadle in regards to playing War Machine. Cheadle admitted that he didn't really have much knowledge on the character (he thought Iron Man was a robot), but he signed on for the film anyway. Samuel L Jackson almost didn't return as Nick Fury to the MCU either. While trying to come to terms on a contract, Jackson had told reporters that he may not return as Nick Fury; however, the two sides were able to come to the agreement of a 9 film contract that Jackson is still under today. Rockwell and Rourke were easy to persuade to join the film as Rockwell originally auditioned to be Tony Stark in
Iron Man
; Rourke joined the film to work with Favreau and Downey Jr. and even paid for part of his character design!
Being the 3rd film in the MCU, it's pretty easy to incorporate Easter Eggs into this film from the other films, both past and present. In the original
Iron Man,
we get a glimmer of what we think is Captain America's shield; however, in
Iron Man 2
, we see the whole thing as Tony uses it to balance something he is building...then discards it. Also, during the scene in Monaco, the man who hands Whiplash his ticket, does he look familiar? In
Iron Man 3
, we see this gentlemen is actually part of the Mandarin terrorist group that Tony has to disband. We learn a lot about Nick Fury in this film also, being that it's his first actual film. In a scene with Tony, Fury tells him that he fought alongside Captain America in World War II, but more importantly, he tells Stark that his father, Howard Stark, was a founding father of S.H.I.E.L.D, which could play a big role in Tony finally joining. At the end of the film, Tony and Fury are at a S.H.I.E.L.D safe-house discussing Stark's future with the organization, in the background is a news report coming live from Culver University...sound familiar? It's the same report seen in
The Incredible Hulk
that was filmed by the two college kids recalling Hulk's encounter with Ross and Blonsky. It's safe to say that immediately following this scene is when Tony visits Ross in the bar. At the Expo, when the suits are surrounding everyone, there is a little boy in an Iron Man mask that confronts one of the suits, Iron Man comes in and saves the child, but it just so happens that child was none other than Peter Parker. The last, and arguably most fun, easter egg is found at the safe-house again. While discussing with Fury, in the background is a map of Africa and there's a big red pinpoint on the nation of Wakanda, the home of Vibranium and the Black Panther.
So how does
Iron Man 2
flow with the MCU? Well, there's the easter eggs that strangely feature more future films than past films, but there's also the incredible post credit scene. Throughout the film we can hear Agent Coulson and the rest of the S.H.I.E.L.D agents discussing New Mexico and situations there, to the point that Coulson has to leave Stark to deal with them. We don't find out what the situation in New Mexico is until the post credit scene where we see Coulson arrive and call Nick Fury telling him that "it's here". When the camera pans out, we see a huge work zone with what looks to some kind of engraving in the dirt and at the center of the engraving is Thor's Mjolinir. Now, knowing what we know about
Thor
and
The Incredible Hulk
, it's safe to assume that
Thor
,
The Incredible Hulk
, and
Iron Man 2
are all going on at the same time.
*typically this is where I would talk about where
Iron Man 2
ranks in my MCU rankings but I'm going to rank
Iron Man 2
and
Thor
at the end of the
Thor
portion*
Released May 6th, 2011, we finally got to see the God of Thunder on the big screen.
Thor
takes place during the events of
Iron Man 2
and
The Incredible Hulk
but takes on place in a completely different world. Asgard, Thor's home, is the primary location of the film; however, a good portion does take place in New Mexico. The film tells the story of the prince of Asgard, Thor, and his banishment to Earth after he reignites a dormant war; while Thor is on Earth, his mischievous brother, Loki, plots to take the throne. Now, similar to the Hulk, a film about Thor had been thought of long before it was actually released. Sam Raimi (director of the original Spider Man series) had wanted to make a Thor film in the mid 90's and had even met with Stan Lee regarding how they were going to make it. However, after 20th Century Fox didn't support the idea, Raimi abandoned the project in 1997 and it began it's movement from studio to studio until 2006 when Paramount Pcitures acquired the rights to Thor from Sony and hired Mark Protosevich to write the film. At this point you would think it's smooth sailing, but no no no, not here. Matthew Vaughn was originally signed to direct the film, but after some major budget cuts and disagreements, Vaughn was let go. Guillermo del Toro then began talking to Marvel to direct the film, but declined to direct
The Hobbit
instead. Kenneth Branagh was then contacted and was hired shortly after. After Daniel Craig turned down the role, Branagh and Feige had 2 names in mind to play the God of Thunder: Chris Hemsworth and Liam Hemsworth, his brother. Ultimately, Chris was chosen and shortly after Tom Hiddleston was announced to play Loki, the villain. Other than that, the rest of the cast was relatively easy to fill. Stars like Jaime Alexander, Natalie Portman, Stellan Skarsgard, Colm Feore, Anthony Hopkins, Kat Dennings, and Rene Russo all joined after just one meeting. Idris Elba was the last to be cast and he would plat Heimdall, the chief guard of Asgard. Clark Gregg agreed to reprise his role as Agent Phil Coulson.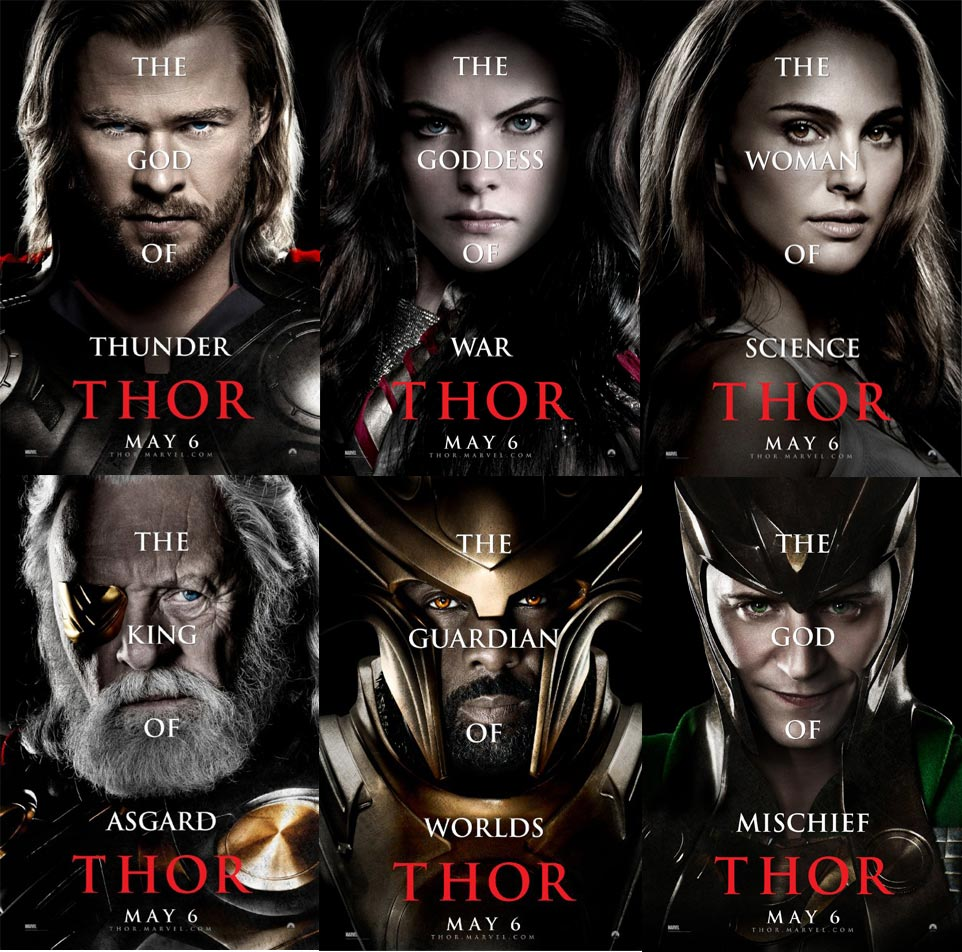 There aren't as many easter eggs in
Thor
as there are in other MCU films, but the ones in
Thor
do carry quite a bit of importance. Let's start with the introduction of another new Avenger, Hawkeye. This technically isn't classified as an easter egg, but should be noted due to this being Jeremy Renner's cinematic debut in the MCU and how important Hawkeye is to the MCU. At one point in the film, we see Thor dress like a regular guy and put one of those "Hello, my name is..." name tags on. Instead of putting on Thor though, he puts "Dr. Donald Blake" this is a callback to Thor's alter ego in the comic books. The final easter egg is by far the biggest; as the Frost Giants attack Odin's Vault, you can clearly see a gold gauntlet filled with different stones. This gauntlet is the first glance we get at the Infinity Gauntlet that Thanos possess currently; however the stones are just replicas of the Infinity Stones. But this is super important because it begins the search for all the Infinity Stones and Gauntlet that is still taking place today, over 13 films later.
The post credit scene in
Thor
is a real mind bender. So at the end of the film, Loki voluntarily lets go of his staff and admits defeat resulting in him falling in a black hole. But we know Loki is extraordinarily cunning and mischievous, so there's no way he could've died. During the post credit scene, Dr Selvig is brought to a S.H.I.E.L.D safehouse with Nick Fury, where Fury is discussing the newly found Tesseract with him. In a glass mirror, Loki appears and tells Selvig what to say, ultimately setting up Loki's return in
The
Avengers
and his control over Selvig in the movie. This gives us a hint as to how powerful and deceptive Loki is. It's also shows that Tesseract isn't just something people on Earth care about...
This is the part where I talk about where I rank
Thor
, but since I saved the
Iron Man 2
ranking for here, I'll rank them both and discuss a little why I have them where I have them. So for
Iron Man 2,
I have it ranked number 9 on my MCU list because I really love Don Cheadle as Rhoades, as well as Black Widow and Nick Fury. But the real reason I have it at number 9 is because it makes Iron Man look like just a regular guy who does have problems like everyone else. Stark battles heavy alcohol use and it is shown pretty vividly throughout the film, but it's not too vividly to make us hate Stark, just enough to make us sympathize for him. Thankfully, it shows how Stark overcomes this problem and has a pretty awesome scene with Iron Man and War Machine teaming up to take down other suits.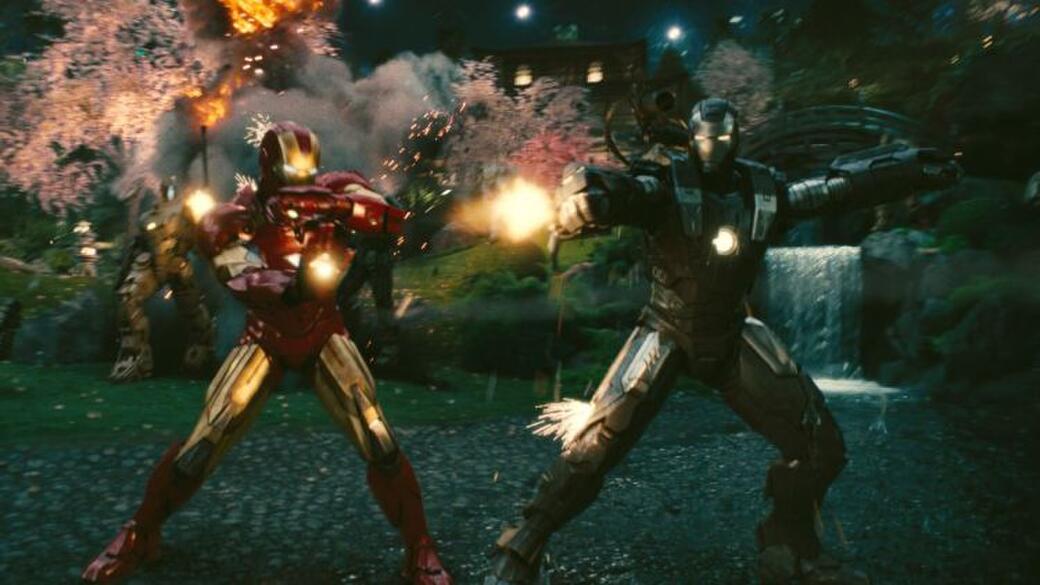 Thor
is also another one of my favorites, as it comes in on my list at number 10. I love origin stories, and how they tell us of where Earth's Mightiest Heroes came from, and
Thor
does a great job of explaining just how the God of Thunder earned that title. I also think
Thor
has two of the best cast characters in the entire MCU in Thor (Chris Hemsworth) and Loki (Tom Hiddleston). The real reason this is in the top 10 though is because of how amazing Hiddleston is as Loki. Easily the best MCU villain, and you want to love him so bad but then remember how evil he is. You also sympathize with Loki the most of any villain, in my opinion because he just wants to be like his brother and Odin just doesn't love him the same, it's honestly heartbreaking to see how cold of a shoulder Loki always gets. Overall, Loki's performance was easily the best of Thor, and competes with Downey Jr for the best performance of the entire MCU; thankfully, this wasn't the last time we would see the God of Mischief.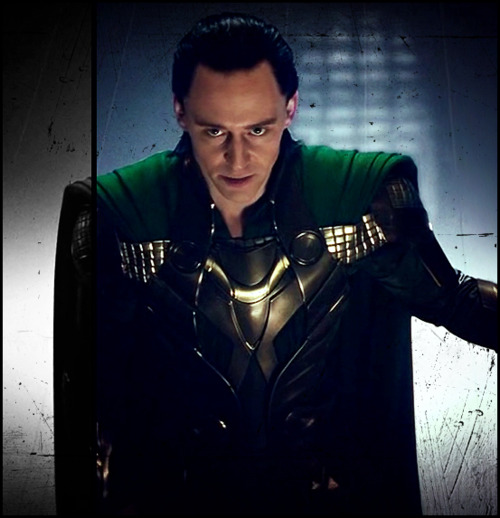 Kevin Scott is a contributing writer for The Mouse Knows Best Podcast. He is self proclaimed Disney addict and oftentimes annoys his family with how much he talks Disney. He enjoys walking around all Disney Parks and taking as many pictures as he can in one day. When he isn't at Walt Disney World, he is working to get back or re-watching Disney, Marvel, and Star Wars movie. His spirit animal is a mix between Simba and Kylo Ren with a dash of Tony Stark. You can find him on Twitter @doubleoh_kevin and on Instagram @waltdisneyduo.